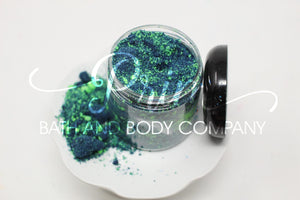 Rainforest Sugarcane Fizzing Dust
Rainforest Sugarcane emits a sweet a tropical aroma of fresh lime, raw sugarcane and rare vanilla orchid coupled with a fabulous blend of Hawaiian hibiscus,  pineapple, blood orange, palm grass, lemon mint, Kona sugarloaf, all blended to complete this sophisticated scent. This fizz dust is sure to be a fun addition to your bath products! 

Each jar is 8.5 oz. of fizzing goodness! Scoop as little or as much as you'd like and enjoy!

None of our products are tested on animals and are all 100% handmade.

Ingredients in each bath bomb include: baking soda, citric acid, SLSA, colorant, sweet almond oil, polysorbate 80 (helps disperse the colorant into the water so it doesn't stain the tub), & fragrance oil.


Please check shipping details for accurate shipping and contact me if there are any concerns or questions when ordering.

Feel free to like our facebook page: https://www.facebook.com/primhandmade/?fref=ts
& Instagram also: https://www.instagram.com/primhandmade/

Lastly, if you have any questions about anything, would like a custom order, or if you're interested in anything for party favors, wedding favors, etc. please feel free to message me directly! I'll help in anyway I can!

Have a great day| Thanks for shopping!